How to Optimise Supply Chain Costs?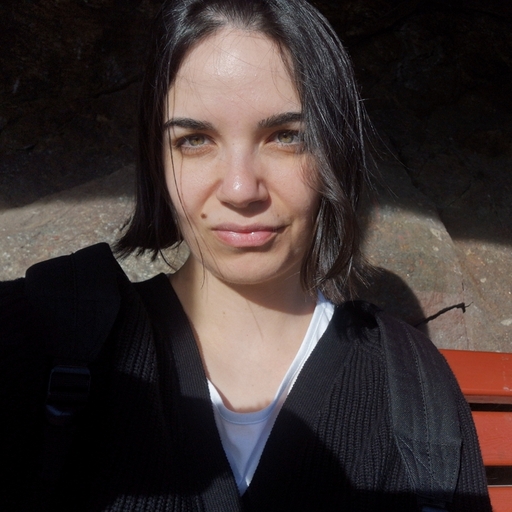 Luiza Stelitano | 5 min Lesezeit
Abonnieren und auf dem Laufenden bleiben
Großartig!
Sie sind nun angemeldet!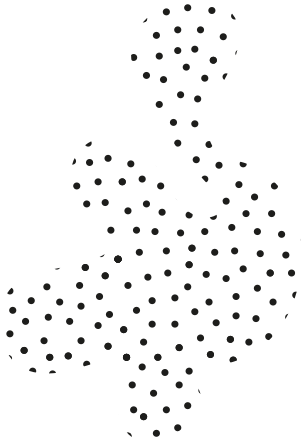 Supply chains are now more complex than ever before, which is why they are proving to be increasingly more difficult to manage.
Additionally, with how hard companies across the globe have been hit by COVID-19, it has become obvious that supply chain management requires a strategic approach focused on saving resources, and ensuring resilience for the long run. 
In order for a supply chain to stay efficient, examining all the possibilities for cost reduction should become a priority. But where to start looking for ways to cut costs, and what are the tools that can be used to do so?
Let's examine the issue in a bit more detail. 
Where to look for cost optimisation?
1. Logistics
It shouldn't be surprising that one of the biggest money drains in supply chains comes from logistics.
With the impact COVID-19 has had on the industry in recent years, companies have already begun to opt for localised supply chain networks as a way to avoid disruptions and higher costs, as well as ensure resilience for the future. 
Cutting costs related to transportation requires rethinking the ways in which your products are currently shipped and planning accordingly.
Reevaluating your current transportation routes, examining your entire supply chain network, and reviewing your suppliers' RFQs on a regular basis can already have a massive positive impact on the budget. 
2. Procurement
Finding trustworthy suppliers is key to an efficient supply chain. If you rely too heavily on a single supplier, then there's no knowing when disruptions – and thus, additional costs – might hit you.
Having access to multiple suppliers aside from the ones you usually cooperate with can be a huge lifesaver when things go south. 
Make sure to evaluate your current supplier network, and assess each partner in terms of prices, quality of service and overall performance.
Data is your biggest asset here – make use of it for diversifying your supplier base, and get the best performance for the most optimal cost. 
3. Demand prediction
Product shortages became a common sight when COVID-19 first struck global markets. In 2022, product shortages are unfortunately still an issue in many countries (such as the United States, for example), causing companies across the globe significant losses in profit. 
If there is something that the ongoing supply chain crises have taught us all, it's the importance of observing customer demand. That means analysing historical data about your customers' behaviour patterns, but also monitoring competitive offers, geopolitical and economic factors, as well as current trends on the market.
Putting effort into a detailed customer demand analysis will help you avoid product excess or shortages, saving you lots of resources in the process.
4. Inventory
Inventory management is one of the main causes of additional supply chain costs.
Excessive inventory serves as a backup plan against product shortages, but can quickly turn into spending related not only to the products themselves but also to storing and transportation.
This is why it is necessary to have a clear inventory and storage management strategy in order to prevent stockpiling, and make sure you have just enough product. Staying on top of each item in your storage will help you with issues related to lost and misplaced inventory, and enable you to reevaluate the current use of warehouse space. 
5. Packaging
This is one of the less obvious, yet still, very important factors affecting supply chain costs which can be approached from a few different angles.
First, consider if your packaging isn't too extensive for your products. By opting for sustainable packaging you're not only making a case for the environment but can also save up money on extensive, decorative elements. 
You should also consider the products' size when choosing suitable packaging. We have mentioned inventory storage, and while having a consistent strategy is important, so is the way you pack your products. Adjusting the packaging in terms of size will help you save lots of space, cut transportation costs, and make the shipping process itself more efficient. 
Leverage technology to optimise your spending 
Businesses are spending more and more in their efforts for supply chain digitisation, and for good reason. With the way supply chains have been affected by disruptions in recent years, the need for cutting-edge technology that would help to prepare and save money for the future has been greater than ever before. 
Here is how technology can be an extremely valuable asset for cost optimisation.
Increase visibility over your operations
Most of the efforts related to cost optimisation require two simple things: accurate data and proper management.
Advanced tech gives us the possibility to ditch disjointed communication and lack of transparency in favour of clear analytics, prognosis based on solid data and an overview of operations through one software solution. And when you can spot problems early and plan accordingly, you're able to save lots of money in the long run. 
Strengthen collaboration with suppliers
COVID-19 has proved beyond any doubt that efficient cooperation with suppliers is crucial for building resilience.
Having one digital workspace where you can share all the information – including artworks, specifications and tasks – will ensure that everyone is exactly on the same page, and there's no room left for misunderstandings that generate additional costs. 
Streamline the sourcing process
With the right technology on your side, you can solve the problem of vetting suppliers in a very easy manner. Having access to historical data about your suppliers allows you to compare pricing, performance and sustainability credentials. All this data can be managed through a software solution, and give you the details you need for choosing the most valuable options.  
Our solution: Packhelp PRO         
Technology is already changing the way supply chains worldwide operate, and we believe it is going to revolutionise the industry in the future.
As packaging partners of more than 50,000 brands all over the world, Packhelp decided to create software that would help solve supply chain pain points and help companies optimise their spending first and foremost. 
With Packhelp PRO, you gain: 
Full visibility over your supply chain – from pre-production to shipment

A large base of vetted suppliers to choose from

Up to 15% in packaging savings

A single source of truth for detailed analytics and data-driven decision making